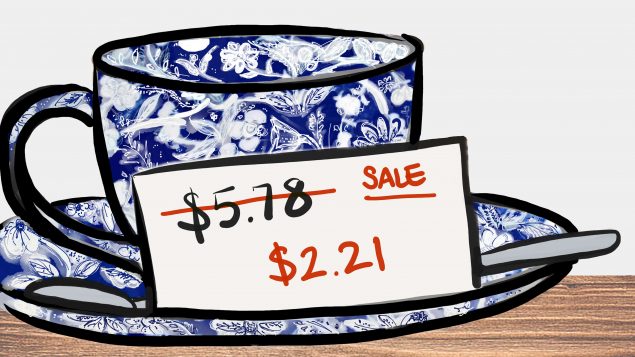 The Endowment Effect
Podcast
We overvalue the things we own. This is fine when it's a family keepsake or memento – but how does this influence the decisions we make about homes, investments, and more?
Dive deeper
Want to learn more about Dr. Anagol's research on the endowment effect? See The Economist's "To have and to hold: The endowment effect among stockmarket investors".
We see evidence of endowment effects for lottery tickets, coffee mugs, even the letters of our own name. But new research conducted at Vanderbilt shows humans' "greater tendency to overvalue things that are related to survival and reproduction". In the study, items rated as more likely to "directly help its owner survive and thrive" (like a pill for maintaining perfect weight or a luxury car) produced the greatest endowment effects. The trend towards overvaluing items more strongly related to health and status "may reflect the potential evolutionary origins of the effect". What's more, this tendency, and the endowment effect broadly, isn't limited to humans! Researchers found the same effects in chimps and orangutans. Read more at Phys.org.
This Washington Post article looks at how return policies take advantage of the endowment effect to influence shoppers' decisions.
"Both the Boston Red Sox and the Chicago White Sox had rather mediocre seasons last year. The Red Sox have some exciting young hitters but a lack of decent pitchers. The White Sox have almost the exact opposite problem … So the argument was to put a Chicago White Sox' message board: would they trade their great young pitcher Chris Sale for two excellent and even younger hitters from the Red Sox, Xander Bogaerts and Mookie Betts?" From John Auther's 2015 Financial Times article: "Investors psyched by the endowment effect".
For a broader introduction to how we think, and where our blindspots are, check out Daniel Kahneman's NYT Bestseller and Winner of the National Academy of Sciences Best Book Award (2012): Thinking, Fast and Slow.
References
Anagol, S., Balasubramaniam, V., & Ramadorai, T. (2016). Endowment Effects in the Field: Evidence from India's IPO Lotteries. CEPR Discussion Paper No. DP11328. Available at SSRN.
Kahneman, D., Knetsch, J. L., & Thaler, R. H. (1990). Experimental tests of the endowment effect and the Coase theorem. Journal of Political Economy, 98(6), 1325-1348.
Credits
Irrational Attachment was created and developed by Mahzarin Banaji and Olivia Kang with funding from PwC and Harvard University.
Narration by Olivia Kang, featuring Professor Santosh Anagol (The Wharton School at the University of Pennsylvania)
Sound Editing & Mixing by Evan Younger
Music by Miracles of Modern Science
Artwork by Olivia Kang
Research Assistant: Timothy Carroll
© 2017 President and Fellows of Harvard College