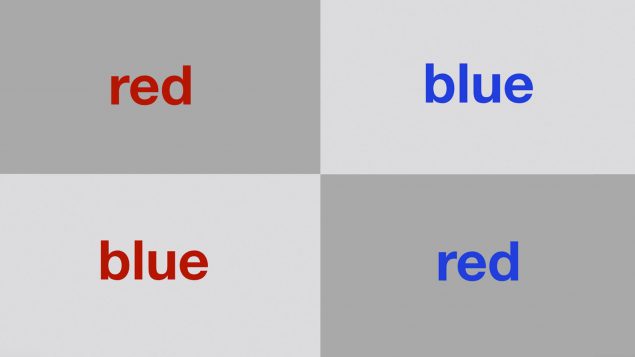 Most of us believe we can control what pieces of information influence our decisions. But can we? The Stroop Test suggests no.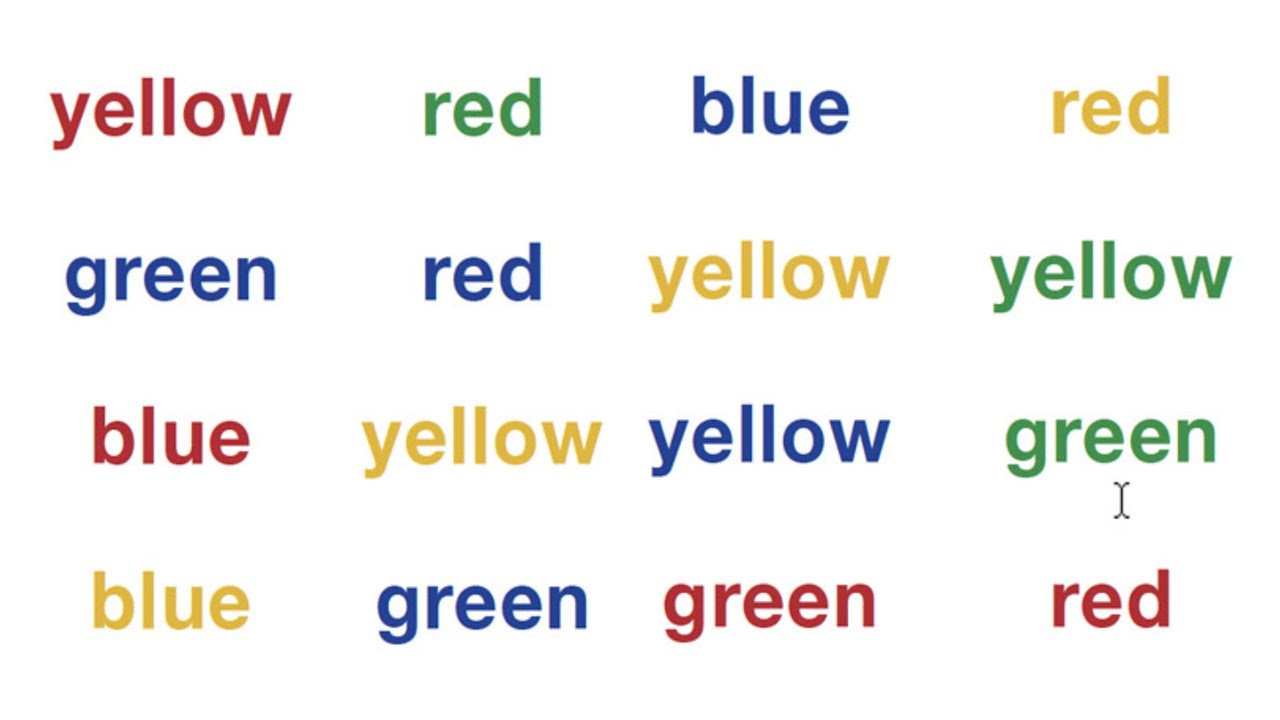 Strooped!
Play video
Highlights
Key takeaways from this module
We are unable to ignore information even when it is irrelevant or likely to negatively interfere with the task before us.
Remember the Stroop Task! We couldn't set aside reading the word when asked to just name the ink its written in.
Outsmart visual biases by using these tips to lessen the impact of extraneous information:
1) Use blinding to remove information you don't need.
2) Hide or remove unnecessary items like names and addresses from resumes and assignments before you see them. To discount or ignore information you've already seen is likely a losing battle.
Dive deeper
Extra materials if you want to learn more
References
Baumeister, R. F., & Tierney, J. (2011). Willpower: Rediscovering the Greatest Human Strength. Penguin.
Goldin, C., & Rouse, C. (2000). Orchestrating impartiality: The impact of" blind" auditions on female musicians. American Economic Review, 90(4), 715-741.
MacLeod, C. M. (1991). Half a century of research on the Stroop Effect: An integrative review. Psychological Bulletin, 109(2), 163-203.
Stroop, J. R. (1935). Studies of interference in serial verbal reactions. Journal of Experimental Psychology, 18(6), 643.
Credits
Strooped! was created and developed by Mahzarin Banaji, Olivia Kang, Kirsten Morehouse, and Evan Younger with support from PwC, Johnson & Johnson, and Harvard University.
Special thanks to the Bok Center's Learning Lab Studio at Harvard University.
Narration by Olivia Kang
Animation & Editing by Evan Younger
Artwork by Olivia Kang
Assistant: Theodora Mautz
Music by J.S. Bach (performed by Advent Chamber Orchestra) and Olive Musique, Ben Beiny, Immersive Music, and Allegory Musia via Premium Beat
John F. Kennedy footage by CBS via JFK Library
© 2018 President and Fellows of Harvard College