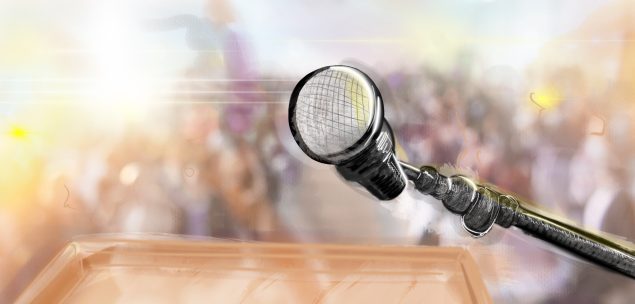 Make Stress Work for You:
Cognitive Reappraisal
Video
When stress is reframed from a negative to a positive, it can actually help us perform better. Learn about the science of cognitive reappraisal.
Make Stress Work for You: Cognitive Reappraisal
Play video
Dive deeper
Extra materials if you want to learn more
Related modules
Links
How does bias factor into stress? Well, bias is a stressor we have to deal with. For instance, research shows that perceived racism increases stress in Black and Latino people. For more on the impact of bias on stress and how we can deal with it, check out stress researcher Modupe Akinola's research.
"Stress. It makes your heart pound, your breathing quicken and your forehead sweat. But while stress has been made into a public health enemy, new research suggests that stress may only be bad for you if you believe that to be the case." For more, watch psychologist Kelly McGonigal's TED talk: How to make stress your friend.
Beliefs are powerful. This fact is more than mantra: research demonstrates a relationship between negative emotions and cardiovascular disease. The opposite is also true; positive emotions are better for your health. Read more in Adam Hoffman's "Are Positive Emotions Good for Your Heart?" at Greater Good Magazine.
"For many of us, the initial response to stress is to look for external fixes. We turn to productivity tools or apps that promise to help us manage mounting pressures or we look for ways to alleviate our discomfort … But these solutions are often temporary and ineffective. Managing stress over the long-term requires cultivating your own resilience skills before seeking external solutions so that you can turn changes, stresses, and challenges into opportunities." Find the full article at Harvard Business Review.
Is it possible to build emotional resilience even during a global pandemic? According to recent research, yes. The study, conducted across 87 countries with almost 28,000 participants during the COVID-19 pandemic, found that cognitive reappraisal interventions reduced negative feelings and increased positive ones. Learn more about the work from researchers at the Harvard Kennedy School.
In this OIB module, we talk about the power of cognitive reappraisal to turn stress into something that can help us. But what about stress that you just need to bust? To hear more from Professor Kate McLaughlin about more ways to manage negative stress, watch our OHM video "4 Ways to Manage Stress".
References
Brooks, A. W. (2014). Get excited: Reappraising pre-performance anxiety as excitement. Journal of Experimental Psychology: General, 143(3), 1144.
Jamieson, J. P., Mendes, W. B., Blackstock, E., & Schmader, T. (2010). Turning the knots in your stomach into bows: Reappraising arousal improves performance on the GRE. Journal of Experimental Social Psychology, 46(1), 208-212.
Jamieson, J. P., Nock, M. K., & Mendes, W. B. (2012). Mind over matter: Reappraising arousal improves cardiovascular and cognitive responses to stress. Journal of Experimental Psychology: General, 141(3), 417.
Moore, L. J., Vine, S. J., Wilson, M. R., & Freeman, P. (2015). Reappraising threat: How to optimize performance under pressure. Journal of Sport and Exercise Psychology, 37(3), 339-343.
Credits
"Make Stress Work for You" was created and developed by Olivia Kang, Megan Burns, Kirsten Morehouse, Evan Younger, and Mahzarin Banaji. Research and Development Assistants for this episode include Moshe Poliak and Megan Burns. Support for Outsmarting Human Minds comes from Harvard University, PwC, and Johnson & Johnson.
Narration by Olivia Kang, featuring Professor Katie McLaughlin (Harvard University)
Camera and Editing by Evan Younger, Kirsten Morehouse, and Olivia Kang
Artwork by Olivia Kang
Video footage via Storyblocks and CNBC
Music by Philip Guyler, Andy Chandler and Christopher James Corrigan, and Sam Wedgewood via Audio Network