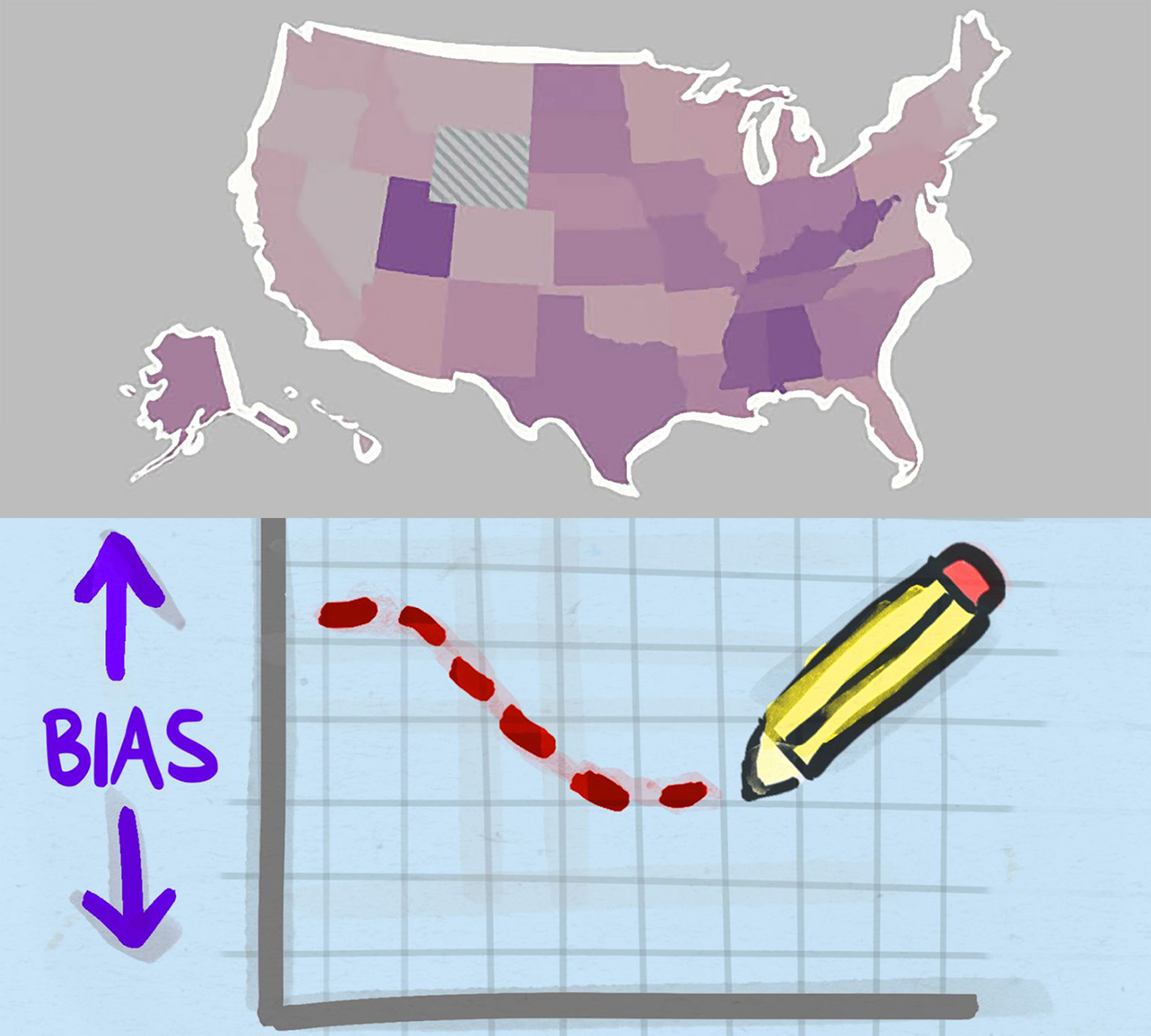 Unit 6:

Can Implicit Bias change?
Introduction
Psychologists have traditionally studied explicit attitudes and beliefs about social groups (age, gender, race/ethnicity, sexuality, disability, body weight etc.) by simply asking people about them. Repeated surveys have uncovered that our stated attitudes and beliefs about outgroups (people different from us) have been changing toward more neutral, unbiased, responses.
In other words, we are witnessing a clear drop off in reported prejudices, at least in the United States.
But what about our implicit attitudes and stereotypes? These less conscious, more automatic attitudes and beliefs can't be measured using survey questions. Instead, psychologists use tools like the Implicit Association Test to see if and how our implicit biases are changing.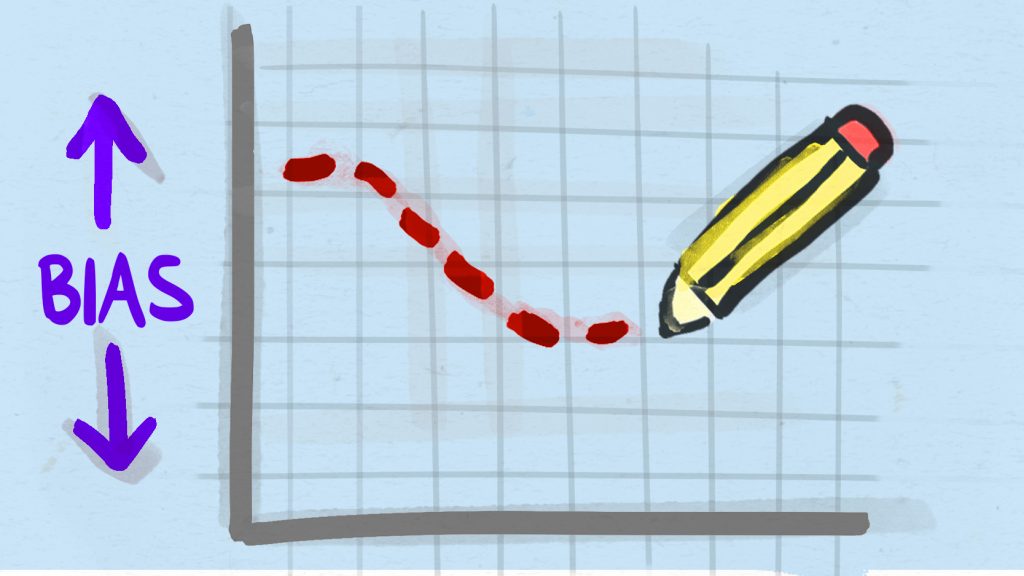 Module 1 of 3
You Predict: Where Is Bias in America Headed?
Interactive
How have various implicit biases changed in the U.S. over time? Draw your predictions and compare them with the real data!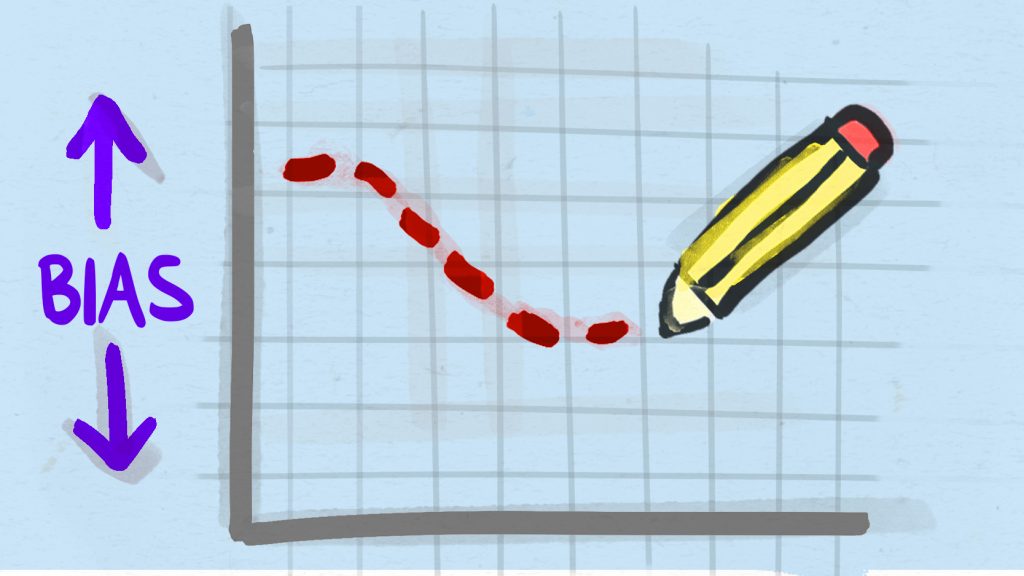 You Predict: Where Is Bias in America Headed?
The past decade been anything but business-as-usual. We witnessed growing conversations about politics, global health, and social reform. American society has undoubtedly changed, which led psychologists Tessa Charlesworth and Mahzarin Banaji to ask: has bias in America changed too? More specifically, has implicit bias changed?
Armed with data from millions of tests taken from 2007 to 2020, Charlesworth and Banaji analyzed implicit bias—across time and at a national scale—for a slew of different categories: weight, disability, age, skin-tone, race, and sexuality.
You predict! Which, if any, biases do you think have changed? And in what direction? Have they increased? Decreased? Stayed the same? Draw your predictions below. When you're ready, click "How did I do?" to see how accurate you were:
Implicit Attitudes
Surprised? Charlesworth and Banaji certainly were when they saw that implicit anti-gay bias had dropped off by 64%! Race bias too has decreased by 25%.
What's more, change in these two biases has occurred in every demographic group: grandparents and grandchildren, along the coasts and in the middle of the country, those with more education and less education – all have changed toward greater neutrality. Yes, some groups (young people, liberals) have changed slightly faster, but the important news is that we are all changing.
Any reduction is worth celebrating, but why hasn't bias dropped even more? Why are other biases – disability, age, body weight – so sticky? It's worth thinking about, and researchers are investigating further.
Yet all this tells us one thing clearly: our minds are not static. They can and do change within our lifetimes. That's why it's so important to figure out what drives this reduction, so that we can consciously practice what it takes to change – in the direction of our own values.
Highlights
Key takeaways from this module
Implicit biases were thought to be resistant to change; however, data show that they can change
Implicit anti-gay bias has decreased by 64% in less than 15 years.
Implicit race bias (both anti-Black and anti-dark skin bias) has also decreased, by 25% in the same time frame.
That these implicit biases are changing towards neutrality is proof that bias can change - but the speed and direction of change is up to us.
Test your knowledge
The bias that has reduced the most between 2007-2020 is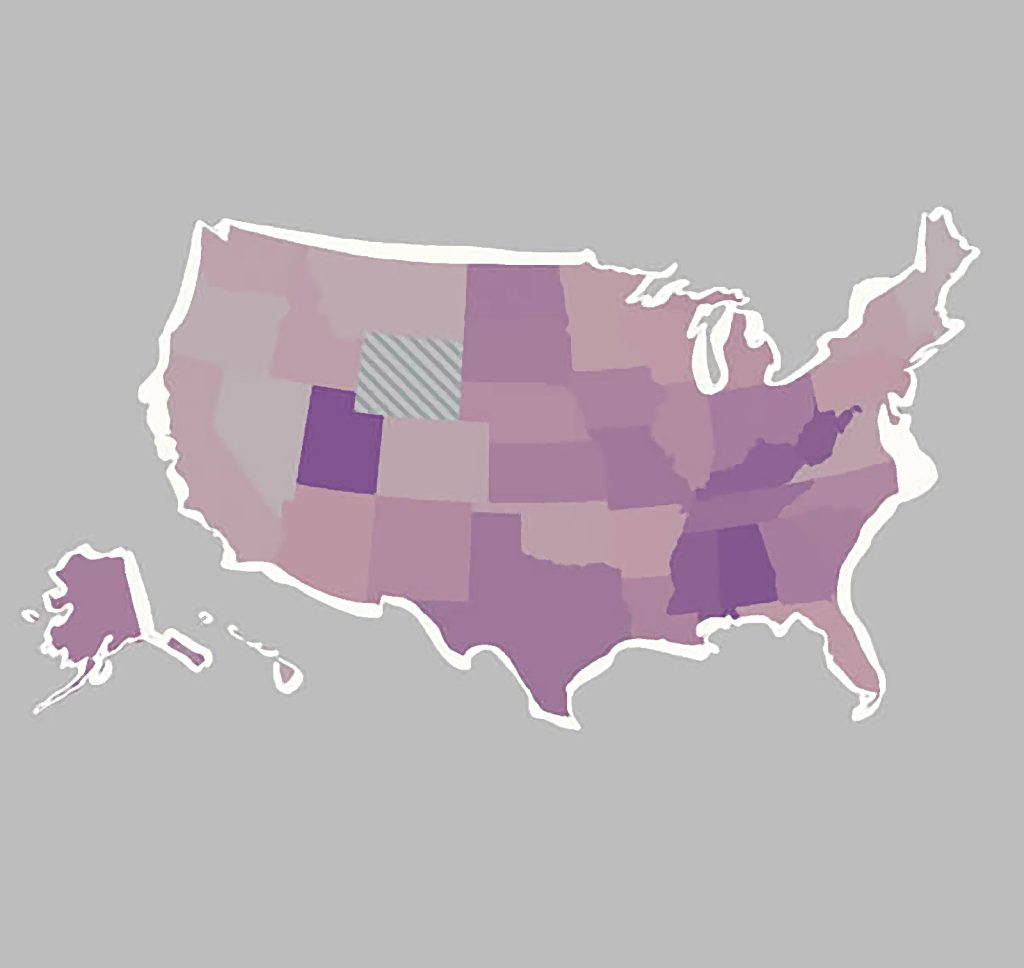 Module 2 of 3
Changes in Bias Across America: An Explorable Map
Interactive
Research suggests that Americans are showing a reduction in some implicit biases. Explore interactive maps to see what's changing and what's not.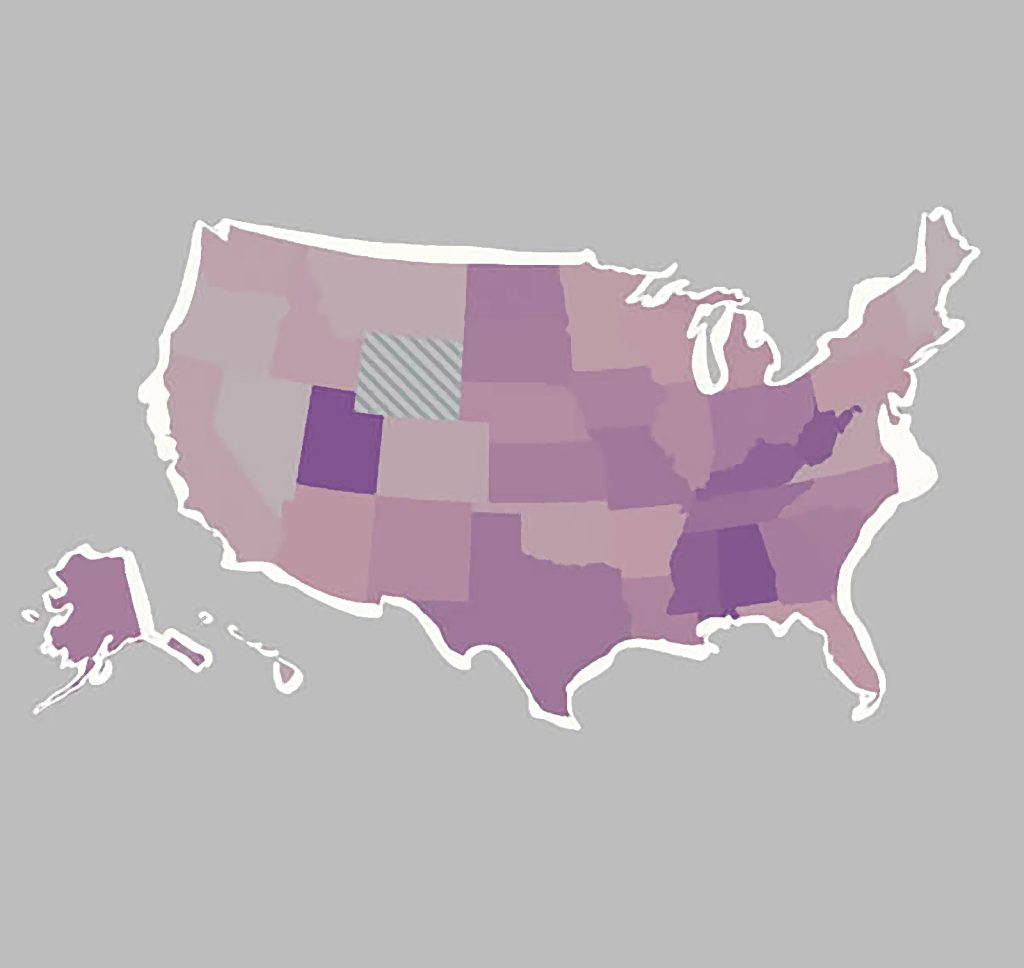 Changes in Bias Across America: An Explorable Map
New research suggests that Americans are showing a reduction in some implicit biases.
Use the slider bars to explore the maps below and see how implicit age, race, and sexuality bias have changed from 2007 to 2020 across the U.S.
Over a 14 year period, which bias do you think has reduced a lot? A little? Not at all? Before you look, try to predict which bias you think will show the most and the least change.
Implicit Sexuality Bias:
National Average

Implicit Race Bias:
National Average

Implicit Age Bias:
National Average

Interesting fact: when change occurs, it is observed in all demographic groups - young and elderly, liberal and conservative, more educated and less educated, on the coasts and in the middle of the country. Although some groups have reduced slightly faster (young people, liberals), the trends towards lower bias are widespread.
Now we know: Our society is capable of becoming less biased... and for good!
Why are some biases not reducing or not reducing fast enough? Generate your own hypotheses and tell us what you think.
Highlights
Key takeaways from this module
While we know that implicit bias is changing, how, why, and when are open questions.
It appears that all demographic groups (male and female, old and young, Black and White, gay and straight, liberal and conservative) are becoming less biased.
Two groups are changing faster toward neutrality than others: younger people and self-reported political liberals – more so than older people and political conservatives
While anti-gay bias has changed dramatically in the past decade, other biases like disability and body weight bias are not changing much at all. They remain at about the same level of negativity as they were in 2007.
Test your knowledge
Data from millions of Implicit Association Tests taken across the United States from 2007-2020 show that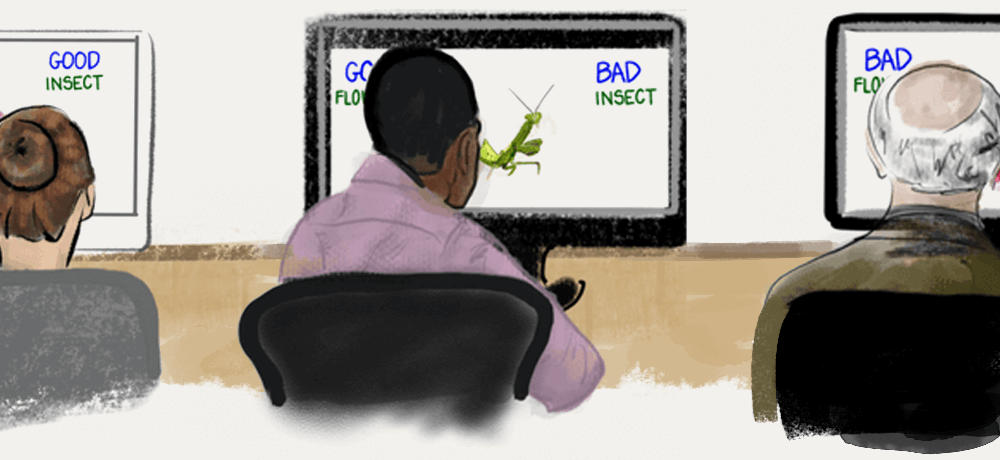 Module 3 of 3
Traditional "diversity training" is out. Now what?
Article
Data collected between 1970-2002 suggest that traditional mandatory trainings don't work and can even backfire. How do we create education that works?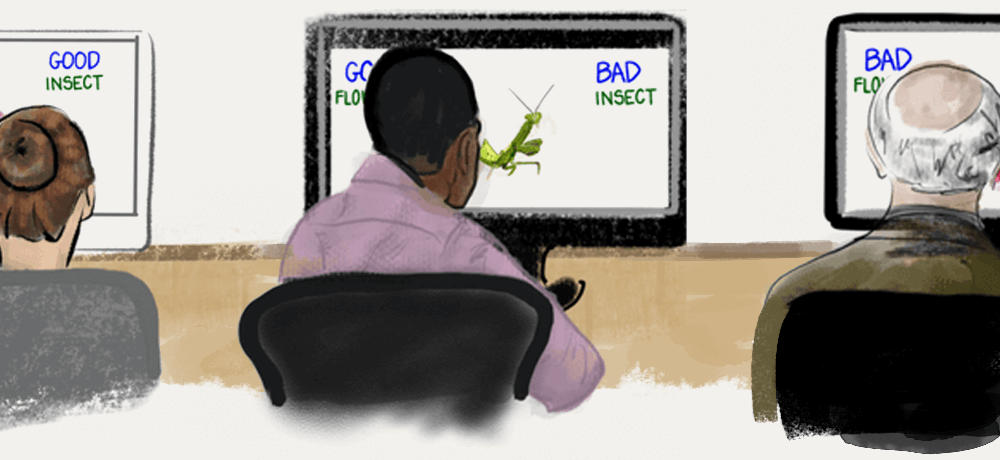 Traditional "diversity training" is out. Now what?
Nearly all Fortune 500 companies report using mandatory diversity training. On its face, mandatory training seems like an ideal tool for creating sweeping change within an organization, as well as publicly communicating that diversity and inclusion are priorities. Yet data collected between 1970-2002 suggest that traditional mandatory trainings don't work, and can even backfire: rather than increase diversity, mandatory training can make the workplace less diverse.
How can this be?
The finding
In 2016, sociologists Frank Dobbin (Harvard University) and Alexandra Kalev (Tel Aviv University) analyzed how diversity efforts at 829 firms in the United States changed hiring and promotion practices. Mandatory training proved to be among the least effective, and at times detrimental, actions. Companies that implemented mandatory diversity trainings saw no progress and even some decreases in the proportions of under-represented groups in management roles five years later: the proportion of Asian-Americans decreased by 4-5%, and the percentage of black women by 9% on average. In contrast, voluntary programs produced 9-13% increases in underrepresented groups in management across the board.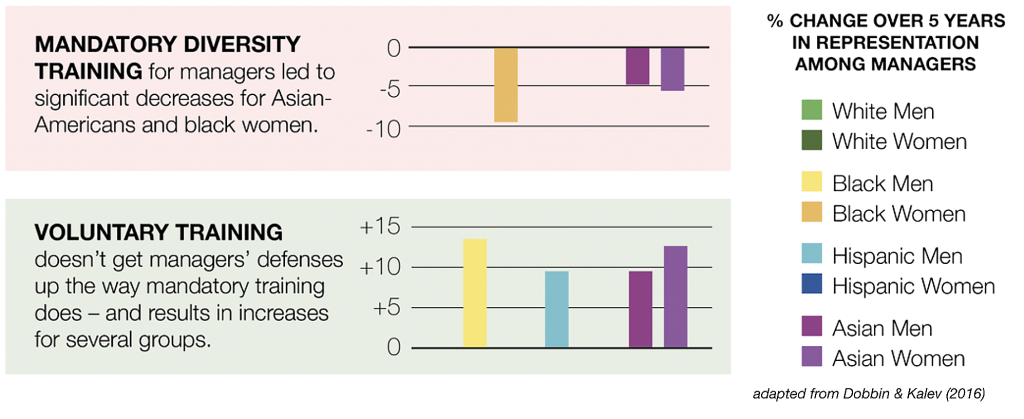 What's wrong with traditional diversity training?
Here's one theory: people don't like being told what to do.
Many studies show that when freedom of choice is taken away, people push back, even when the task is in their interest (e.g., special fitness exercises). Psychologist Jack Brehm dubbed this phenomenon reactance. The Broadway musical The Fantasticks comically shows how powerful reactance can be: two neighboring fathers forbid their children from seeing each other, manufacturing a feud and even building a fence between their homes. The children rebel and fall in love – which was, of course, the fathers' goal all along.
There's another reason for why traditional diversity efforts may have failed: they were mind-numbing, even for the people who wanted to be there.
Canned bias trainings (particularly during the years covered in Dobbin and Kalev's analysis) were often simplistic, boring, and full of moralistic finger-pointing. When packaged as "training" and made mandatory, they created a perfect cocktail for reactance. Indeed, Dobbin and Kalev reported that participants who felt infantilized or villainized often responded "with anger or resistance – [and] report[ed] more animosity toward other groups afterward."
But don't give up on teaching about bias! Instead, give up standard intuitions about what "training" should be, and use new approaches to create education that works.
Design smart, engaging, and scientifically-based seminars
How can we design education that makes people want to be there, and choose to learn? Here are some ideas:
Try not to label what you do "training". Call it what it is: an "education," a "seminar", a "workshop" designed to enhance your abilities and create paths to success.
Don't make it personal. Keep it professional. Don't frame discussions about implicit bias as a moral issue (which is a personal matter). Rather, focus on the benefits of understanding implicit bias as a professional matter: spell out the costs to one's work and organization that can come from ignoring the data about how our minds work.
When possible, make programs voluntary. In our experience, diversity programs thrive when senior leaders indicate that they've attended the session and arranged for it to be made available for the rest of the organization.
If the program is mandatory, don't single out diversity. Include teaching about diversity with other onboarding experiences and opportunities for leadership development. Make "mandatory" mean "critical to development" rather than a requirement that needs to be checked off.
Show how every group can benefit from better decision-making. We are all, in different contexts, the targets of biased perception (ask any male nurse) and the perpetrators of it (women can favor males to the same extent as men do).
Make education about diversity smart. Base diversity programs on scientific evidence, and make sure that those leading your programs keep up with new evidence. You wouldn't let a non-expert be involved in your core business or mission; apply the same philosophy to bias education.
Infuse your program with humor. This topic can be hard to talk about. It is wrapped up in histories that are embarrassing and current events that strike a deep moral nerve. Along with data, use humor and human stories to create an engaging and persuasive experience.
Talk about your own bias. Break the ice by speaking about the ways you've noticed your own bias, and the strategies you use to outsmart your mind. Especially do this if you are a senior leader.
Keep going. Bias education is necessary, but not sufficient, for creating organizational change. Once topics are introduced, find ways to integrate interventions into everyday actions and the policies and procedures of your organization.
A parting thought
The conclusion that mandatory training doesn't work was based on old-fashioned programs that were widely described as being unhappy experiences. In our experience, programs that weave together the science, the sharing of stories, and realistic solutions can turn many, including skeptics, into believers that diversity is a business imperative. These ideas are based on current knowledge of psychological reactance, and a look back at how mandatory policies have overcome it in the past (read the box below to see how doctors were convinced to wear gloves during surgery); we must wait to collect data to see how this new education will affect organizational behavior and outcomes.
Highlights
Key takeaways from this module
Mandatory diversity training doesn't appear to impact diversity in an organization.
Some kinds of diversity or bias education seem to produce better effects than others: (a) Culturally based training works better than training focused on discrimination law; and (b) voluntary diversity training appears to be more effective than mandatory training.
When building educational material: 1) Don't make diversity education moralistic and finger-pointing – rely on the science.
2) Speaking about your own bias can be helpful in demonstrating what the data show so well: that we are all biased in one way or another.
3) Speak about outsmarting implicit bias as having two goals: (a) to improve the quality of work (i.e., accuracy or fidelity of decisions); and (b) to bring behavior more in line with one's espoused values.
What You've Learned
Those of us who believe that a more neutral mind is something to strive for have reason to be hopeful: some implicit biases are decreasing in America. And they're decreasing across age, education level, and geographic region. For example, sexuality bias has decreased by 64% since 2007, and race bias has dropped by 24% in the same time span.
Not all biases are changing toward neutrality or at the same rate. Why is race bias changing slower than sexuality bias? And why are neither age nor disability biases changing at all? These are questions we're working to find the answers to.
We've still got plenty of work to do as a society, but it's encouraging to know from the data that change in implicit bias is possible. Now we can focus on how to hasten the move towards equality, starting with our own minds.
Reflections
Question 1
How can we apply the gains we have made on anti-gay bias to race bias? Given that we are deeply segregated by race (but not sexuality), what measures would need to be taken to produce the same level of drop-off in race bias in the U.S.? (If you are from another country, it should not be hard to replace race as it is represented in the U.S., with race/ethnic variation in your own country to reflect on this question.)
What you write in this box is just for you. You will have a chance to download your response, but it will not be stored on our servers.
Your response:
Our thoughts:
We don't know for sure why anti-gay bias is changing so much faster than race bias, but we have some ideas.
First, sexuality bias may be more susceptible to change because it's a hidden characteristic. We typically get to know and create bonds with someone before learning their sexuality, so we already have some positive associations in place.
Even more important may be a feature of sexuality:  we are not segregated by sexuality as we are by race.  This presence "among us" is a feature that is not easily found for race, where Americans still remain deeply segregated in the two main domains of our lives: where we live and where we work. Contact on an equal footing may be critical to implicit attitude change.
Congratulations! You have completed Unit 6: Can Implicit Bias change?.